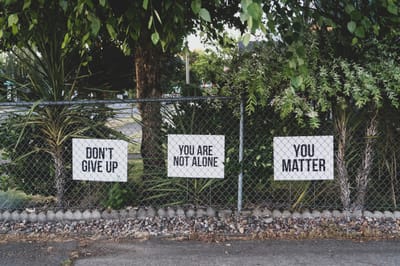 Break the Silence is a Charity registered
in England with the Charity Commission.
The purpose of our charity is to offer an all in one bespoke support service to help individuals access and engage in legal systems and provide the longer term structured support to help victims and survivors re-build their confidence and self esteem. We offer services including
identifying abuse, individual support and talking groups for survivors
. Break the Silence's support helps individuals living in there own home including one-to-one emotional support, practical assistance, and advice around benefits or debt. We help identify risk to victims and improve safety by helping victims gain legal protection, supporting them to report to police and organise practical safety measures such as lock changes and alarms.
Break the Silence also aims to deliver a sanctuary type service or 'Making Safe' service by tackling domestic abuse directly where possible. This is done by working with victims and there family to ensure safety and assist them in remaining in there own home should they not wish to leave. This is done while attempting to change or challenge the perpetrators behaviour. This is generally done through addressing the underlying issues of power and control that exist in many abusive relationships.
One service which is proactively encouraged and a great personal wish of our founder is the ongoing support through all aspects of the abuse. From the first instance of reporting or seeking help, to the end result of living without fear or threat of violence and regaining confidence and self esteem. We make sure that support is ongoing to both partners and any children while providing emotional support and maintaining practical safety measures which may include leasing with the police or social services. Our legal partnership also offers assistance with non-molestation and occupancy orders should the need arise.
Where high risk is identified, we will liaise with the police and where necessary Wakefield's Domestic abuse co-ordinator, Social Services and other multi-agency partnerships to assess the situation using there own risk assessments and if necessary refer to MARC (Multi Agency Risk Assessment Conference). During this we will maintain contact as per our founding principle, and safeguard the victim however possible including helping to gain safe court facilities within the specialist domestic violence courts (SDVCs). All this while making available information to perpetrators so they can access domestic abuse programmes such as the "Building better Relationships", "The freedom program for abusers" or referral to 'Respect' the national charity that provides a helpline for people who are abusive and want to change. Break the Silence also makes available general information on personality disorders, mental illness, and abusive traits through its Facebook and Instagram accounts. Our programmes and initiatives are in the early stages of development and when available will be a major part of our work with clients.
****
Do you know what abuse is? What is and is not OK? Don't just assume because over many years abusers will 'groom' you into thinking these abusive behaviours are normal. They are NOT. Domestic abuse is the physical, emotional / psychological, sexual and / or financial abuse of one person by another. Abuse is often perpetrated to gain control and power over the other person often seeking to degrade, humiliate and punish the victim.
A limited number of examples are;
Isolating the victim from friends and family,
Controlling someone's money,
Monitoring a persons' movements and activities,
Repeatedly putting someone down, calling them names or telling them they're worthless,
Threatening to harm someone or their children or pets,Threatening to publish private information about someone,
Falsely reporting someone to the police,
Damaging goods or property,
Forcing someone to take part in criminal activity or child abuse,
Physical violence,
Independent activities like work, classes and activities are often discouraged,
Sexual abuse,
Domestic abuse is common: it can happen to anyone, regardless of age, social class, race, disability or lifestyle. It happens in both heterosexual and homosexual relationships. In the UK, the police recorded over 1,000,000 million incidents of domestic abuse in 2017 (Crime Survey for England and Wales, 2017) and studies have estimated that the police receive one call about domestic abuse every minute (Stanko 2000). In Yorkshire, there were around 95,000 incidents reported to the police during 2016. However, only a minority of physical incidents of domestic abuse are actually reported to the police, varying between 23% (Walby and Allen, 2004) and 35% (Home Office 2002). It can also take a long time for victims to report incidents and some studies have shown that a woman will typically experience up to 35 incidents of domestic abuse over 7 years before reporting this to the police.
Our "
What is Abuse
" book on Coercive & Controlling behaviour will enable you to identify this type of abuse. Its advisable to use the book in pairs, simply ask them to work through the book with you, so you can both learn at the same time - ideal if a friend needs a little enlightening!
Please consider taking our surveys which can be accessed by the programs menu above or
here
. This will help improve our services, speed and ability to help or safeguard the vulnerable.
For all professional enquiries please email
hr@breakthesilenceuk.org
For funding or grants enquiries please email
Joanna@breakthesilenceuk.org
For complaints please see the
Contact us
page for further information.